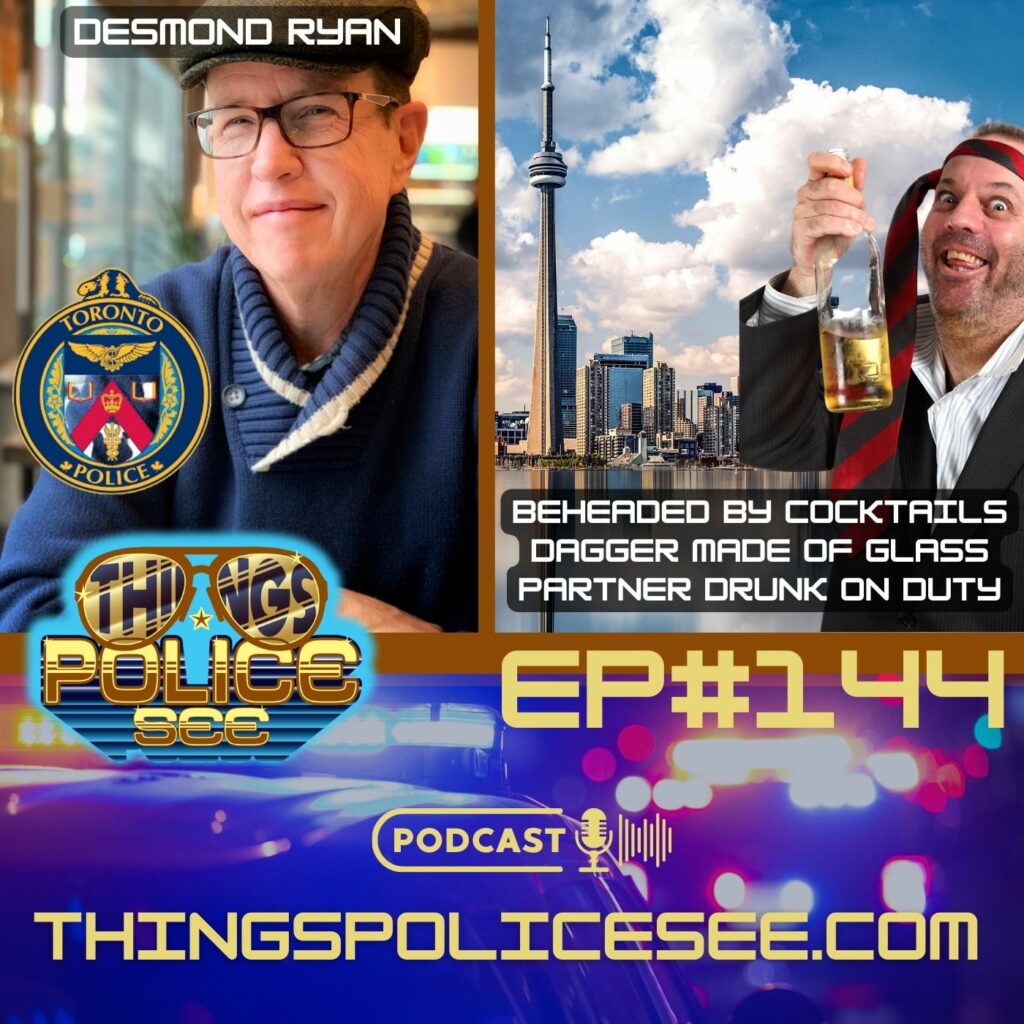 Born and raised in Toronto, Desmond P. Ryan graduated from the University of Toronto and joined what was then the Toronto Police Force. He has been a front-line officer, a beat cop, a patrol sergeant, an instructor at the Toronto Police College, and a detective over the almost thirty years of his career.
Whether as a beat cop or a plainclothes detective, Des dealt with good people who did bad things and bad people who followed their instincts. Now a retired detective, he writes crime fiction. Des is presently working on the Mike O'Shea Series and the Mary-Margaret Series, both published by Level Best Books.
**Stories Start at 19:00
Desmond's Author Page
***TPS studio needs some help! List below of needed equipment!***
Support the show by joining the Patreon community today!
-Video of the interviews
-Vinyl TPS logo sticker
-Patron Shoutout
-Exclusive posts and direct messaging to Steve
Please rate and review on iTunes!
Shop Merch / Subscribe / be a guest / Contact www.thingspolicesee.com
Join the FB community! https://www.facebook.com/thingspolicesee/
Background consultation – Ken@policebackground.net
Podcast: Play in new window | Download