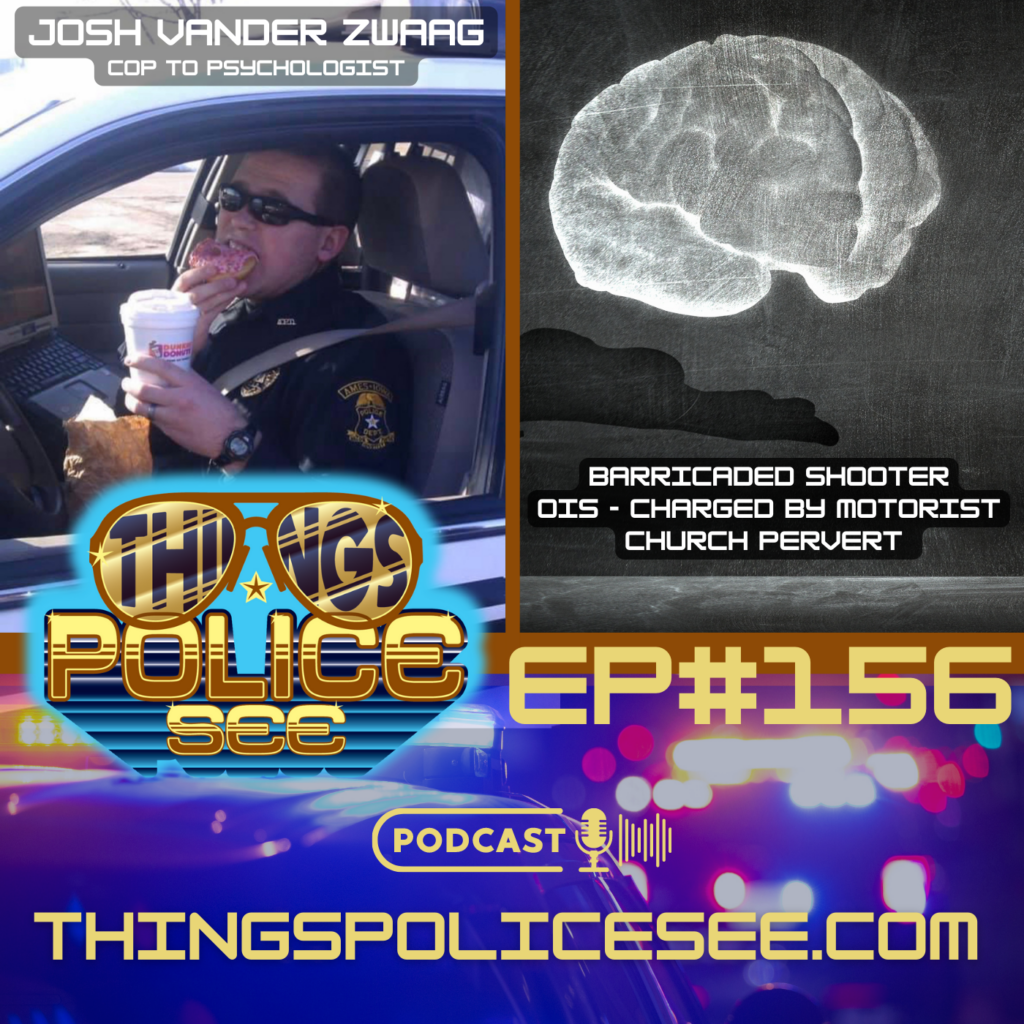 Really fun interview with cop turned psychologist, Josh Vander Zwaag! Josh is now dedicated to helping first responders through his new career!
Walnut Creek Psychiatry
Contact Josh – Cop2Therapist@gmail.com
Josh Vander Zwaag, LMSW, served as a police officer with the Ames Iowa police department from 2009 – 2021. During those years he primarily worked the patrol shift from 3 PM – 11 PM. During his career Josh received a Life Saving award (2018), Iowa Governor's Traffic Safety Award (2017), and a Meritorious Service Award (2016).
A year and a half into his career, Josh was involved in an OIS and throughout his career was involved in many other incidents that not only challenged him as an individual and shaped his life, but also changed his perspective on mental health. After realizing a need for additional mental health providers and witnessing failures and inconsistencies within the mental health system, Josh decided he wanted to do something that would help make a difference in his community. Despite working a high demanding job, having a family, and being involved in his children's extra-curricular activities, he enrolled in graduate school. Josh received his Masters Degree in Clinical Social Work in 2021 and now works for Walnut Creek Psychiatry in Ames, IA
Support the show by joining the Patreon community today!
https://www.patreon.com/user?u=27353055
-Video of the interviews
-Vinyl TPS logo sticker
-Patron Shoutout
-Exclusive posts and direct messaging to Steve
Please rate and review on iTunes!
https://itunes.apple.com/us/podcast/things-police-see-first-hand-accounts/id1384355891?mt=2
Shop Merch / Subscribe / be a guest / Contact www.thingspolicesee.com
Join the FB community! https://www.facebook.com/thingspolicesee/
Background consultation – Ken@policebackground.net
Podcast: Play in new window | Download