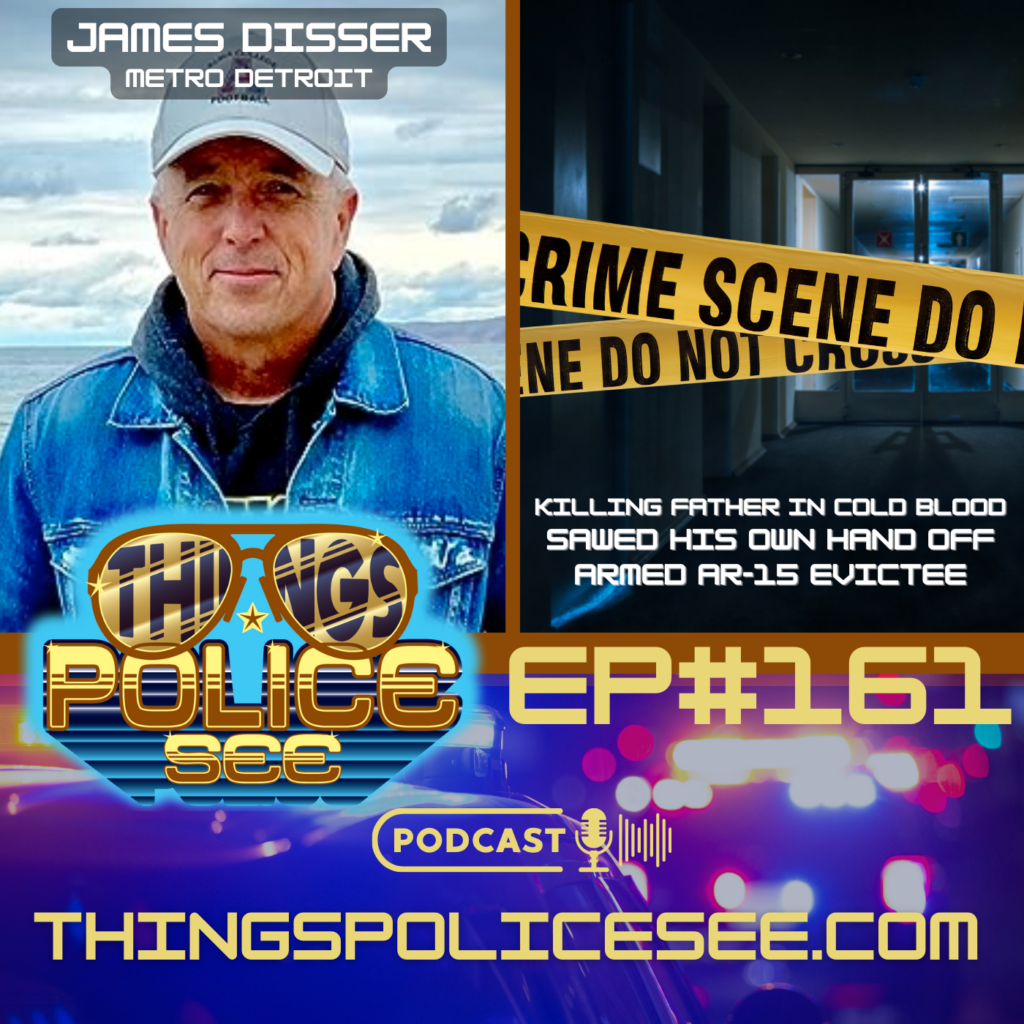 In this episode James Disser tells some absolutely INSANE stories from his career. Check out his book, link below!
James Disser has 31 years on the job as a police officer and detective. 3 years as an undercover investigator in narcotics, 5 years assigned to a major crimes task force, 9 years on SWAT.
Check out the book!
Support the show by joining the Patreon community today!
https://www.patreon.com/user?u=27353055
-Video of the interviews
-Vinyl TPS logo sticker
-Patron Shoutout
-Exclusive posts and direct messaging to Steve
Please rate and review on iTunes!
https://itunes.apple.com/us/podcast/things-police-see-first-hand-accounts/id1384355891?mt=2
Shop Merch / Subscribe / be a guest / Contact www.thingspolicesee.com
Join the FB community! https://www.facebook.com/thingspolicesee/
Background consultation – Ken@policebackground.net
Podcast: Play in new window | Download