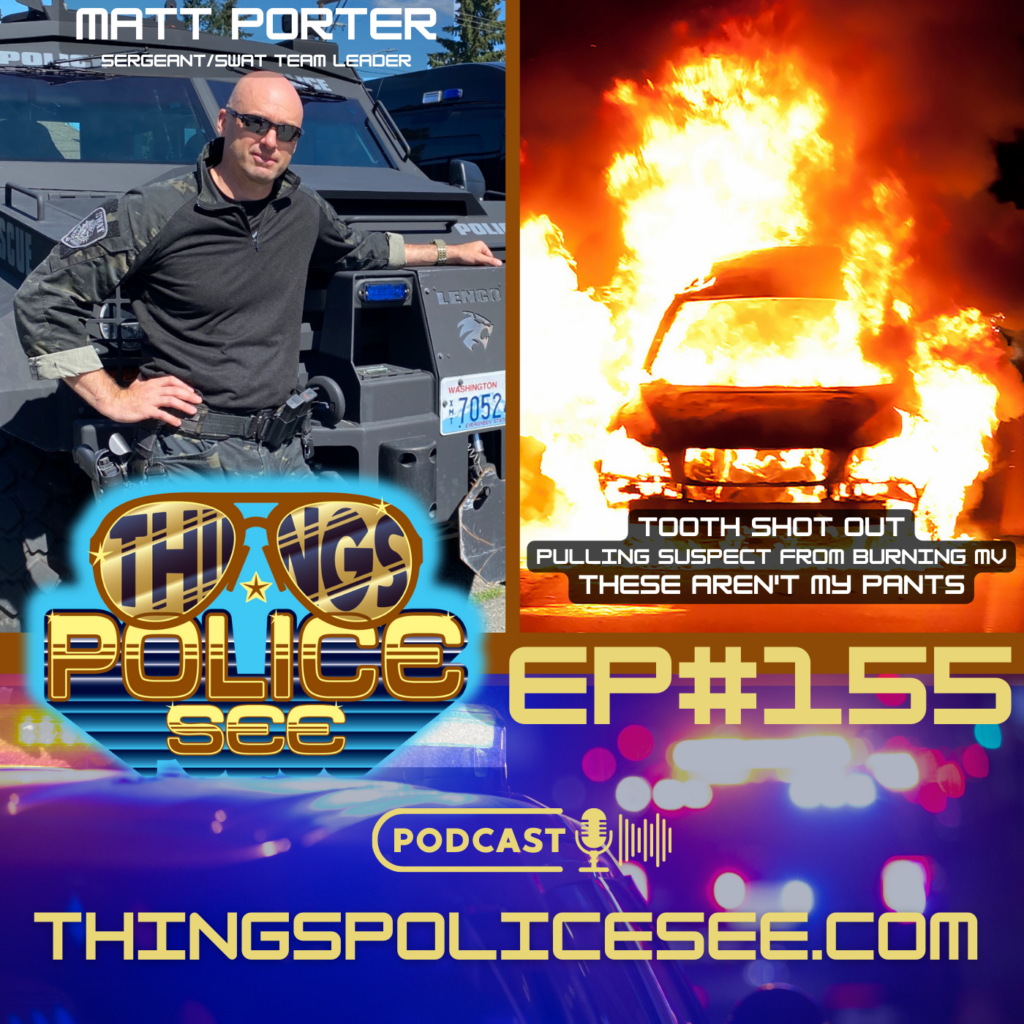 Great conversation with Sergeant Matt Porter! Really great stories from the job.
Sergeant Matt Porter is a 16 year veteran Police Sergeant and an active SWAT Team Leader. He holds an undergraduate degree in psychology and sociology and a graduate degree in business. He helped develop the curriculum for the Washington State Criminal Justice Training Commission SWAT Basic school and is a lead instructor there. He also teaches First Level Supervision in his spare time. In 2019 Matt developed the Emotional Intelligence curriculum for the LETCSA Patrol Tactics course which is a mandated course for all 11,000 officers in Washington State. Matt serves as one of the three original Patrol Tactics Master Instructor's. Matt's private business provides leadership, emotional intelligence and wellness training to civilians and mission critical teams. He's happily married and the proud father of 2 teenage girls!!
Connect with Matt https://www.linkedin.com/in/matt-porter-leader-trainer/
Instagram – @pmattyp

www.1ictraininggroup.com
Support the show by joining the Patreon community today!
https://www.patreon.com/user?u=27353055
-Video of the interviews
-Vinyl TPS logo sticker
-Patron Shoutout
-Exclusive posts and direct messaging to Steve
Please rate and review on iTunes!
https://itunes.apple.com/us/podcast/things-police-see-first-hand-accounts/id1384355891?mt=2
Shop Merch / Subscribe / be a guest / Contact www.thingspolicesee.com
Join the FB community! https://www.facebook.com/thingspolicesee/
Background consultation – Ken@policebackground.net
Podcast: Play in new window | Download