In this episode Steve interviews retired NYPD Detective Vic Ferrari.  Vic was on NYPD from 1987 until 2007 and he has the stories to prove it! He is also an accomplished author with several titles under his belt.  Click the link below to check out his books.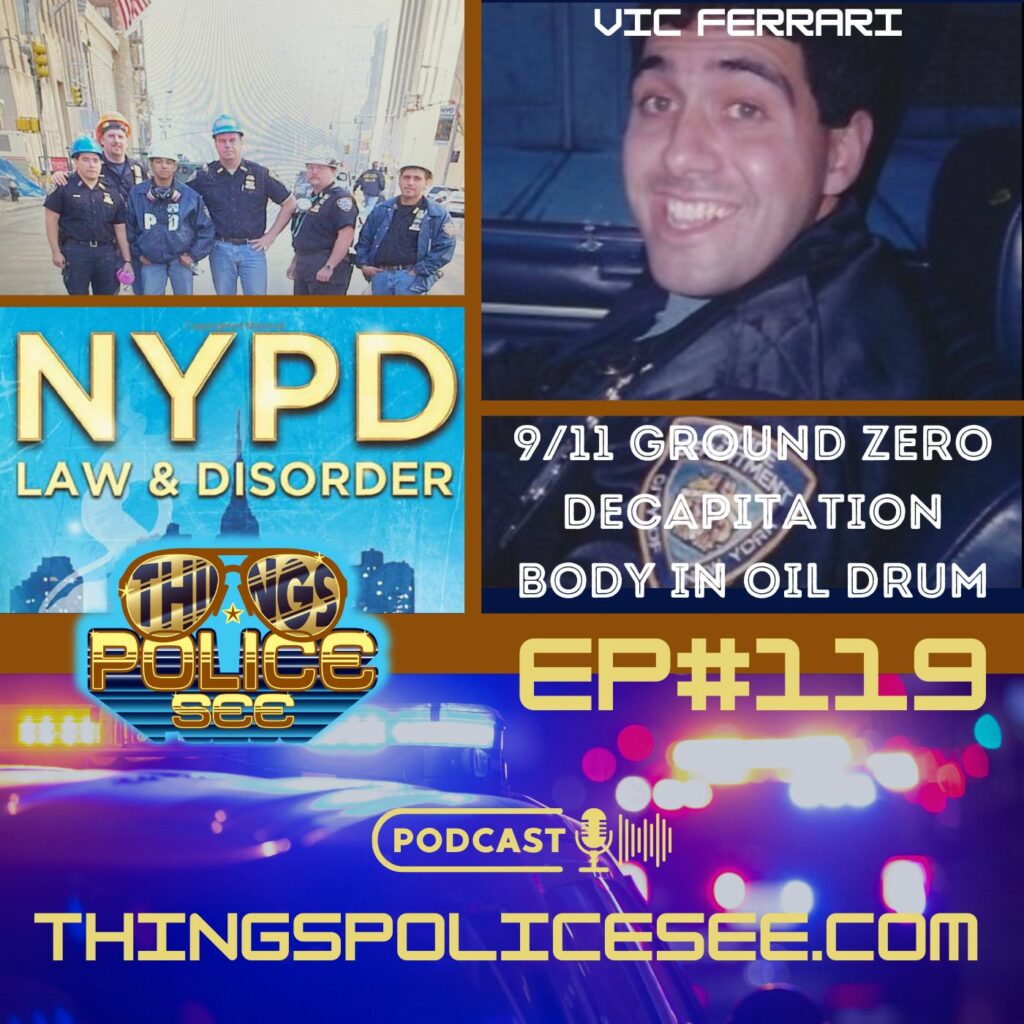 Link to Vic's Books https://t.co/M1dNxGDPeI
Follow the show on instagram @thingspolicesee
Support the show by joining the Patreon community today!
https://www.patreon.com/user?u=27353055
-Video of the interviews
-Vinyl TPS logo sticker
-Patron Shoutout
-Exclusive posts and direct messaging to Steve
Shop Merch / Subscribe / be a guest / Contact www.thingspolicesee.com
Join the FB community! https://www.facebook.com/thingspolicesee/
Background consultation – Ken@policebackground.net
Podcast: Play in new window | Download