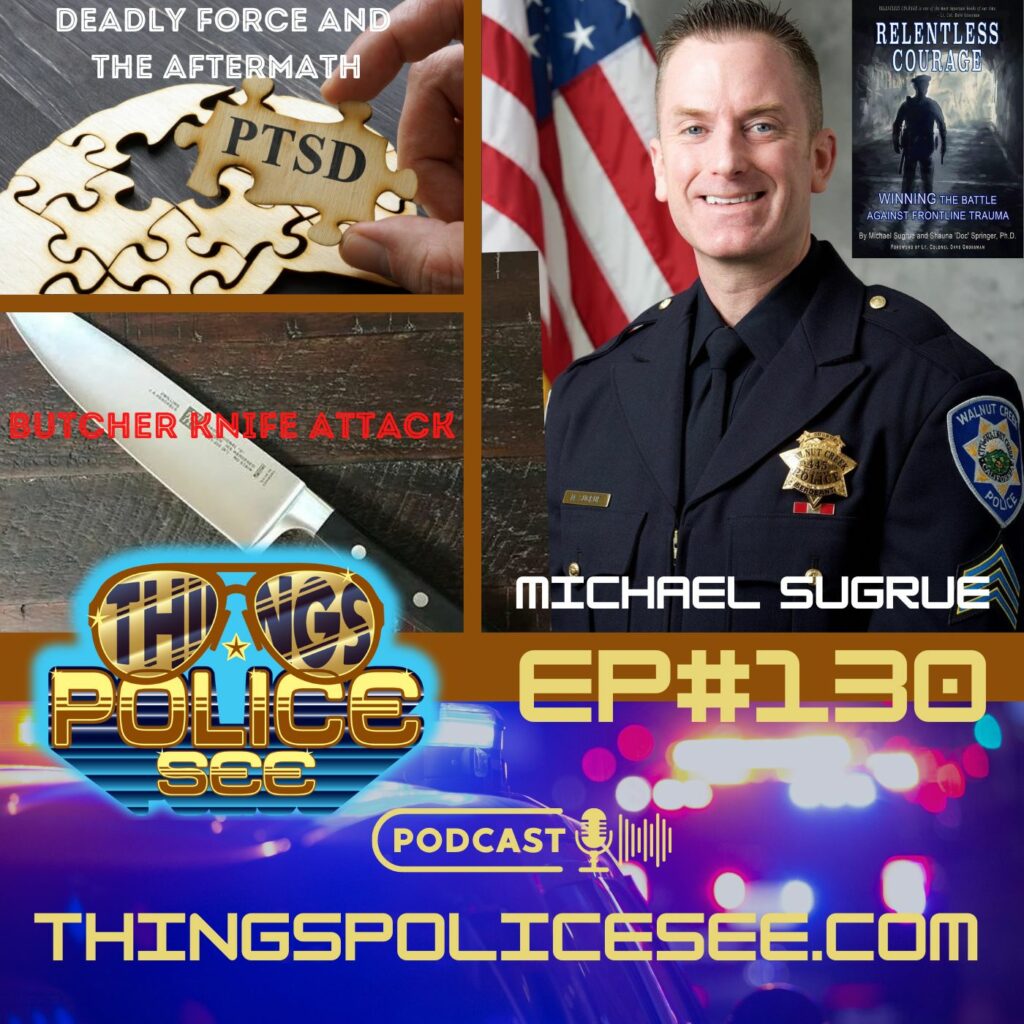 Michael Sugrue began his law enforcement career in the United States Air Force as a Security Forces Officer in 1998. As a Security Forces Officer, Michael specialized in Law Enforcement, Global Force Protection, Anti-Terrorism, Nuclear Security, Foreign Air Field Assessments and Air Base Ground Defense.
Michael served in a variety of assignments including: Flight Leader, Flight Commander, Senior Watch Officer, Chief of Command Post and Chief of Security Forces.
Immediately after the Air Force, Michael was hired by the Walnut Creek Police Department where he served in a variety of assignments including: Patrol Officer, Driver Training Instructor (EVOC) Field Training Officer (FTO), SIU Detective, Undercover CA DOJ Narcotic Task Force Agent (Contra Costa County), Public Information Officer (PIO) and Patrol Sergeant.
Michael was awarded the Walnut Creek PD Distinguished Service Medal in 2014 for his heroic and life saving actions during a Fatal Officer Involved Shooting in 2012.
Michael ultimately medically retired in 2018. He is now a Peer Volunteer at the West Coast Post Trauma Retreat (WCPR) and an Ambassador for Save A Warrior (SAW).
Michael is a dedicated advocate for awareness, prevention, education, training on Post Traumatic Stress Injury (PTSI) and First Responder Suicide Prevention. Michael continues to speak at law enforcement agencies all over the United States.
CHECK OUT OUR SPONSOR! WWW.AVIDCOMPANY.COM
Connect with Mike on Linkedin https://www.linkedin.com/in/sgtmichaelsugrue
RELENTLESS COURAGE: Winning the Battle Against Frontline Trauma http://amzn.to/3vDZvSw
Support the show by joining the Patreon community today!
-Video of the interviews
-Vinyl TPS logo sticker
-Patron Shoutout
-Exclusive posts and direct messaging to Steve
Shop Merch / Subscribe / be a guest / Contact www.thingspolicesee.com
Join the FB community! https://www.facebook.com/thingspolicesee/
Background consultation – Ken@policebackground.net
Podcast: Play in new window | Download