In this episode Special Agent (ret) Lorenzo Toledo returns to share crazy undercover stories from the US and abroad! Lorenzo had an amazing career spanning across local, state, and federal law enforcement.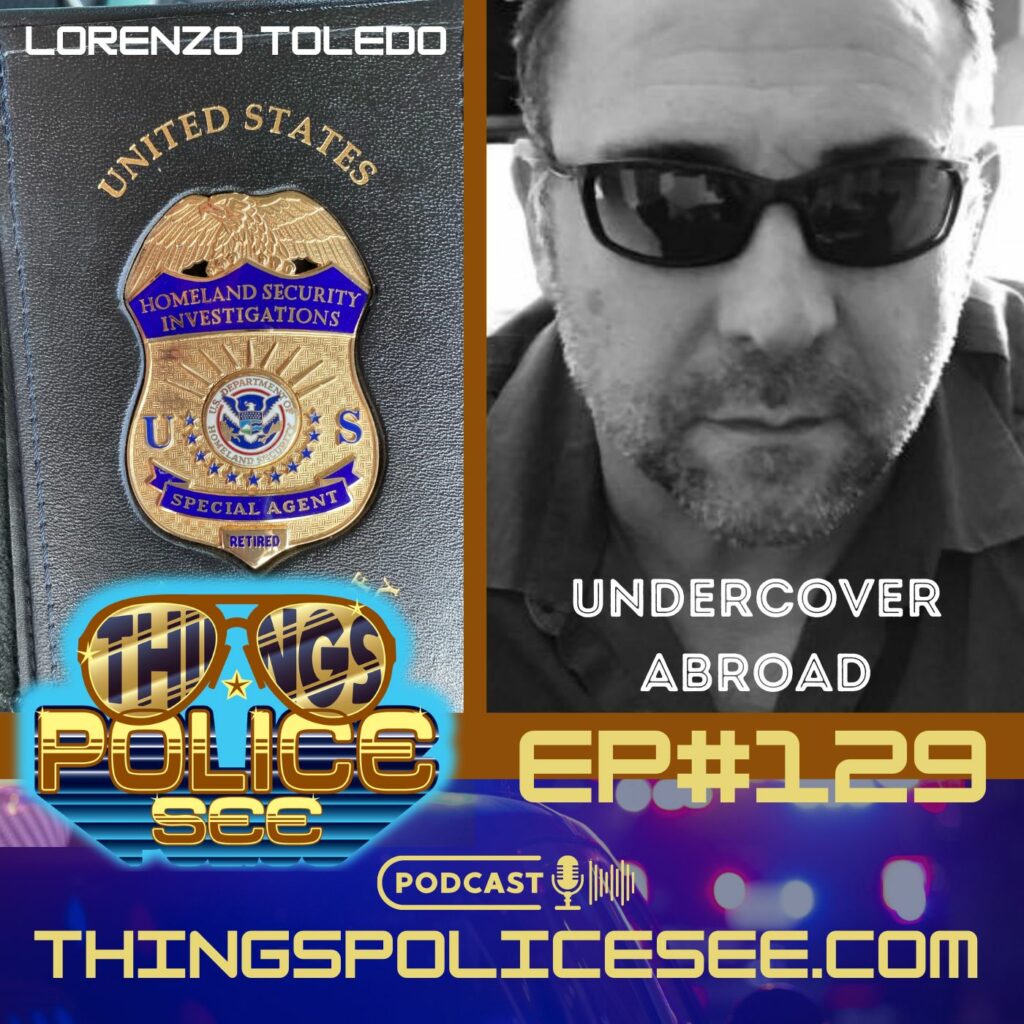 Check out the new organization Lorenzo will be joining!
Operation Undercover Railroad – Combating Human Trafficking
Support Our Sponsor www.avidcompany.com
Support the show by joining the Patreon community today!
https://www.patreon.com/user?u=27353055
-Video of the interviews
-Vinyl TPS logo sticker
-Patron Shoutout
-Exclusive posts and direct messaging to Steve
Shop Merch / Subscribe / be a guest / Contact www.thingspolicesee.com
Join the FB community! https://www.facebook.com/thingspolicesee/
Background consultation – Ken@policebackground.net
Podcast: Play in new window | Download