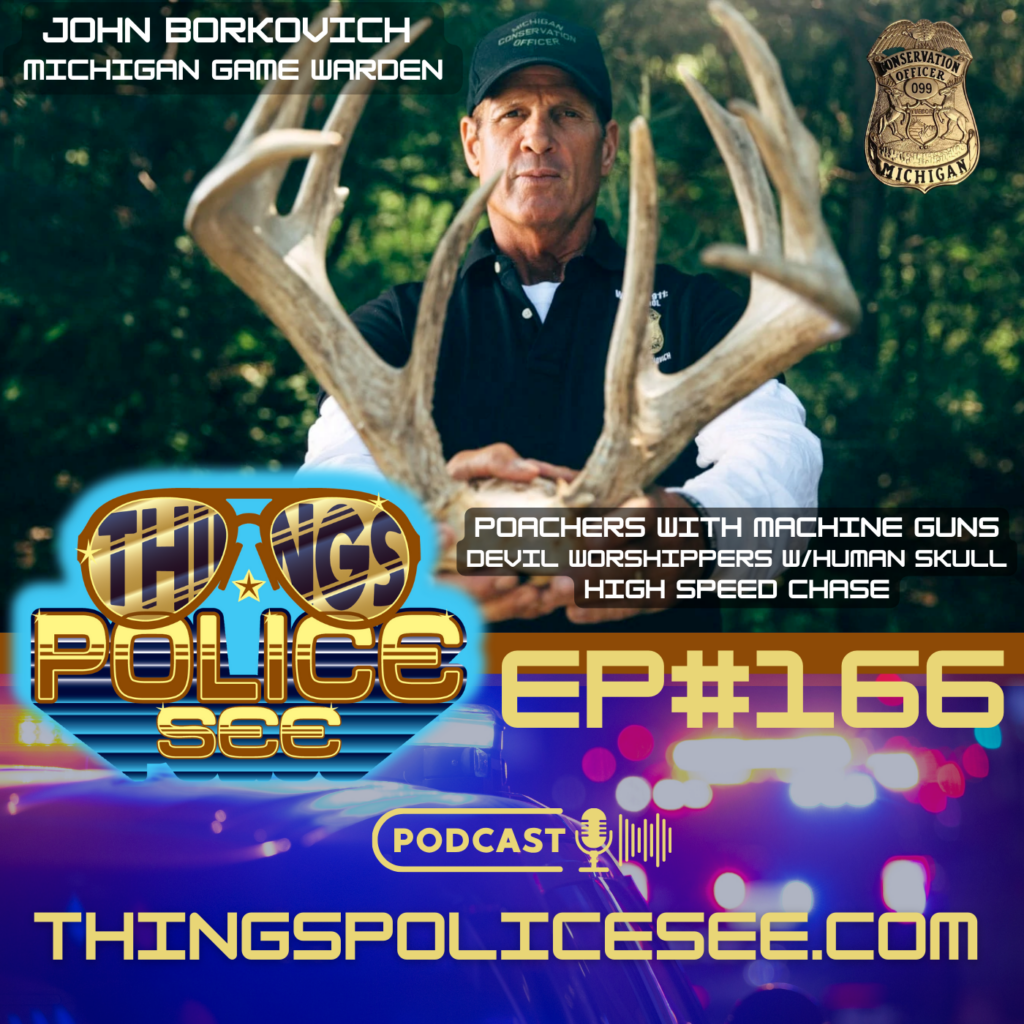 In this episode John Borkovich gives us a peak into the world of a Michigan State Game Warden. John has made some giant cases in his career and his stories are truly insane! As John shares some of these incredible stories you will hear why he thinks his approach to law enforecemnt is a better way to foster a relatioship with the public which then translates to catching the big fish! John has written two best selling books based on his career and can be found at his website listed below.
John's Wesbite – Books: Wildlife 911: On Patrol / Nature 911: The Path
https://www.wildlife911officer.com/home
Follow John On Social Media
Facebook https://www.facebook.com/profile.php?id=100018225097505
Instagram @Wildlife911onPatrol
Contact Things Police See Podcast – steve@thingspolicesee.com
Support the Things Police See Podcast by joining the Patreon community today!
https://www.patreon.com/user?u=27353055
-Video of the interviews
-Vinyl TPS logo sticker
-Patron Shoutout
-Exclusive posts and direct messaging to Steve
Please rate and review on iTunes!
https://itunes.apple.com/us/podcast/things-police-see-first-hand-accounts/id1384355891?mt=2
Shop Merch / Subscribe / be a guest / Contact www.thingspolicesee.com
Join the FB community! https://www.facebook.com/thingspolicesee/
Background consultation – Ken@policebackground.net
Podcast: Play in new window | Download