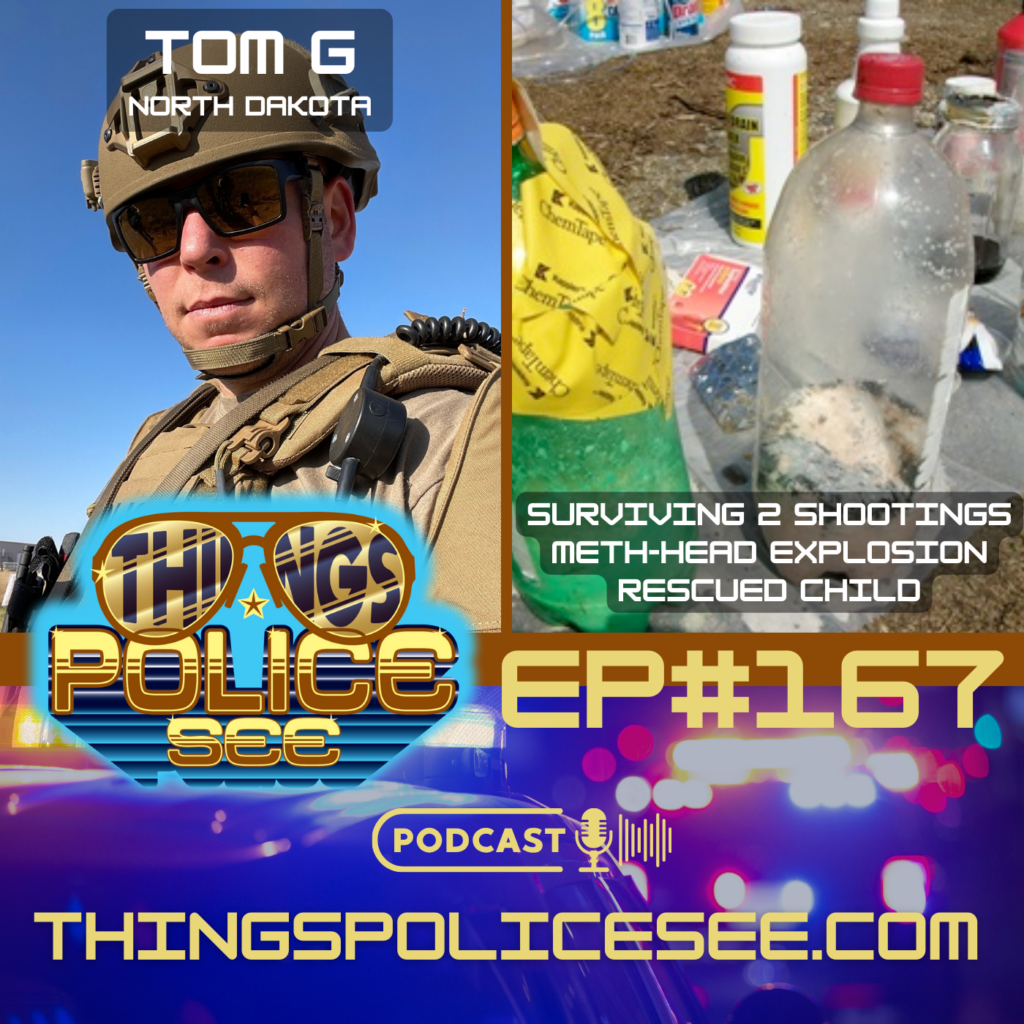 Tom G has been a copper in North Dakota since 2006. He has worked patrol, the street crimes unit, and is now in the warrants division sworn as a Special Deputy US Marshal. Tom has had two officer involved shootings in his career which has forced him to address his mental health and take measures to heal. Tom's stories are run the gambit showing just how crazy police work can be!
contact Steve – steve@thingspolicesee.com
Support the show by joining the Patreon community today!
https://www.patreon.com/user?u=27353055
-Video of the interviews
-Vinyl TPS logo sticker
-Patron Shoutout
-Exclusive posts and direct messaging to Steve
Please rate and review on iTunes!
https://itunes.apple.com/us/podcast/things-police-see-first-hand-accounts/id1384355891?mt=2
Shop Merch / Subscribe / be a guest / Contact www.thingspolicesee.com
Join the FB community! https://www.facebook.com/thingspolicesee/
Background consultation – Ken@policebackground.net
Podcast: Play in new window | Download