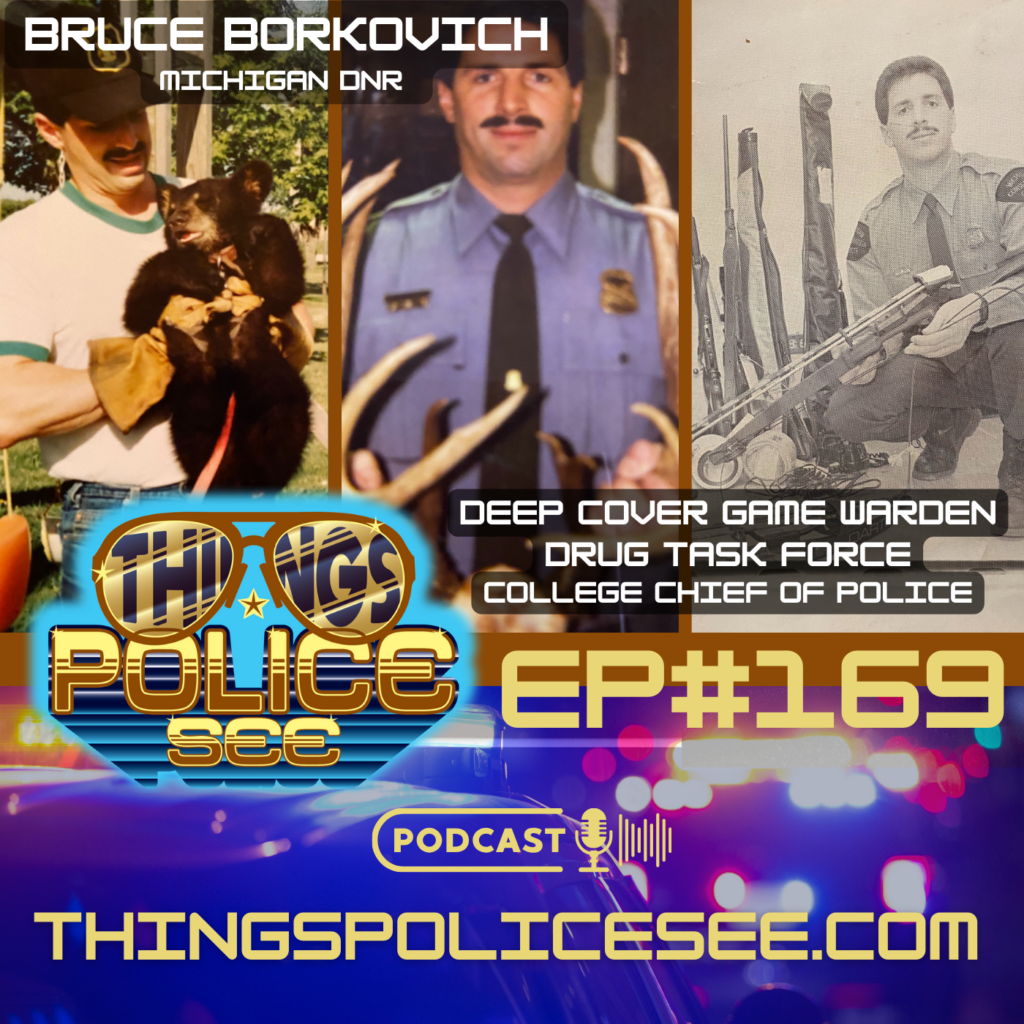 Bruce Borkovich has had a very diverse law enforcement career. From Michigan Conservation Officer/Detective to assistant team leader Michigan State Police Narcotics team to chief of police, Ferris State University. Bruce has some fantastic stories! Check out his book link below.
Officer Privacy – DELETE YOUR PRIVATE INFORMATION FROM THE INTERNET
https://officerprivacy.com/officer-privacy?affiliate_id=4192703
Bruce's Book
https://www.bruceborkovich.com/product-page/wild-things-on-patrol-and-undercover-with-a-michigan-game-ward
Contact Steve – steve@thingspolicesee.com
Support the show by joining the Patreon community today!
https://www.patreon.com/user?u=27353055
-Video of the interviews
-Vinyl TPS logo sticker
-Patron Shoutout
-Exclusive posts and direct messaging to Steve
Please rate and review on iTunes!
https://itunes.apple.com/us/podcast/things-police-see-first-hand-accounts/id1384355891?mt=2
Shop Merch / Subscribe / be a guest / Contact www.thingspolicesee.com
Join the FB community! https://www.facebook.com/thingspolicesee/
Background consultation – Ken@policebackground.net
Podcast: Play in new window | Download