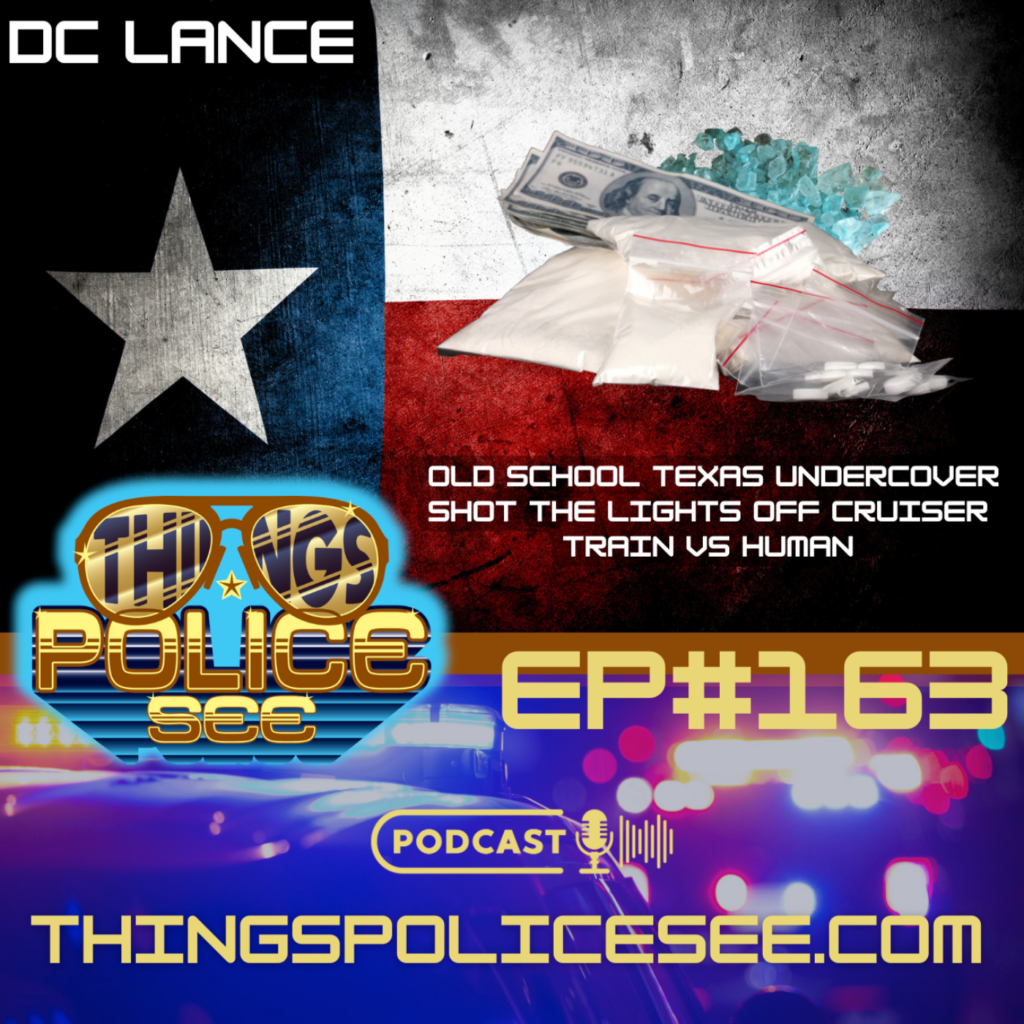 DC Lance started his police career around 1978 in the great State of Texas and he's still at it! Love to hear the stories of old school policing and how the times have changed!
Support the show by joining the Patreon community today!
https://www.patreon.com/user?u=27353055
-Video of the interviews
-Vinyl TPS logo sticker
-Patron Shoutout
-Exclusive posts and direct messaging to Steve
Please rate and review on iTunes!
https://itunes.apple.com/us/podcast/things-police-see-first-hand-accounts/id1384355891?mt=2
Shop Merch / Subscribe / be a guest / Contact www.thingspolicesee.com
Join the FB community! https://www.facebook.com/thingspolicesee/
Background consultation – Ken@policebackground.net
Podcast: Play in new window | Download