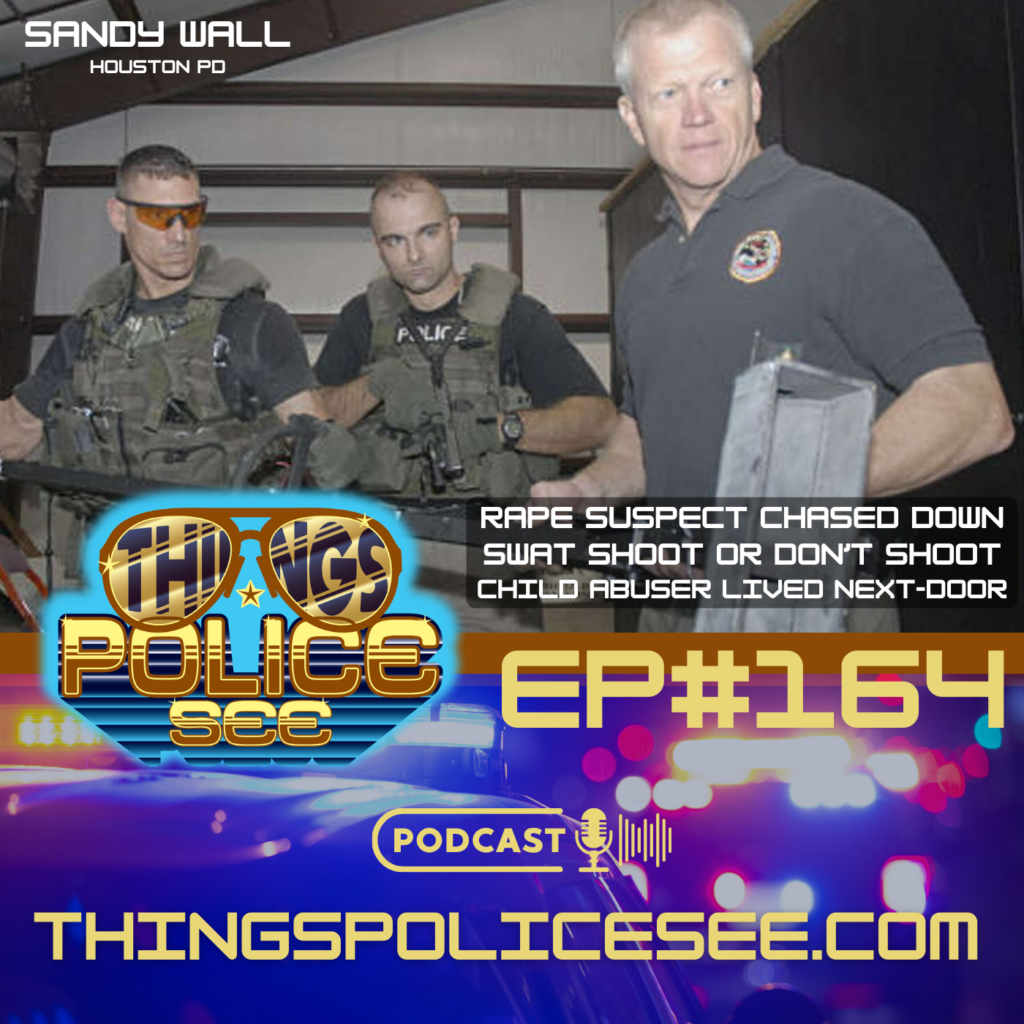 Sandy Wall is a retired Houston PD copper that started his career in the 70's! He has some great and crazy stories from his days at HPD! Check out the Novel he wrote based on many of the insane experiences he had!
M. L. "Sandy" Wall is a retired Master Peace Officer and a 28-year veteran of the Houston Police Department. He has worked in Patrol, Narcotics, and has served 22 years on the HPD SWAT Detail. He served as a Team Leader for more than 12 years. He received four Police Chief's Commendations and the 1992 HPD "Officer of the Year" Award. In 1999 he won the TTPOA statewide "Super SWAT" competition and in 2006 The National Association of Police Officers awarded him "Top Cop" for the state of Texas.
Sandy's Book – The Long Road Home
Support the show by joining the Patreon community today!
https://www.patreon.com/user?u=27353055
-Video of the interviews
-Vinyl TPS logo sticker
-Patron Shoutout
-Exclusive posts and direct messaging to Steve
Please rate and review on iTunes!
https://itunes.apple.com/us/podcast/things-police-see-first-hand-accounts/id1384355891?mt=2
Shop Merch / Subscribe / be a guest / Contact www.thingspolicesee.com
Join the FB community! https://www.facebook.com/thingspolicesee/
Background consultation – Ken@policebackground.net
Podcast: Play in new window | Download