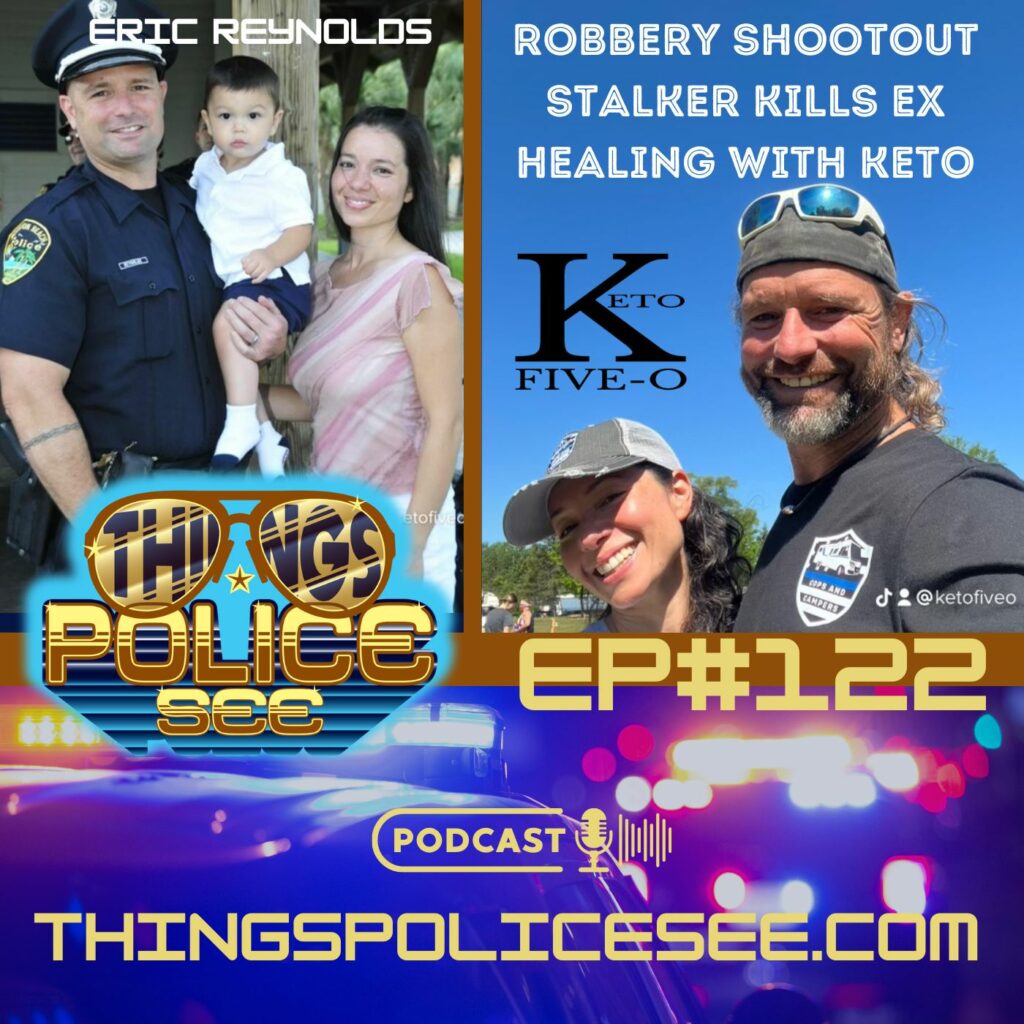 Retired Boynton Beach Officer Eric Reynolds shares some intense stories from his career including the shooting that changed his life. Eric was shot while engaging an armed robbery suspect and was ultimately able to win the gunfight. The encounter had a profound impact on his life sparking a need to battle PTSD. Officers involved in these traumatic events often try to cope by drinking too much alcohol along with other destructive behaviors. Eric knew that he had to make a change and he found his answer in the Keto lifestyle. Both his physical and emotional health were vastly improved by embracing this new way of living. He now runs https://ketofiveo.com/ where he helps other officers (and civilians) struggling with these health issues.
Follow Eric on Instagram at @ketofiveo
Facebook https://www.facebook.com/profile.php?id=100043995592509
Support the show by joining the Patreon community today!
https://www.patreon.com/user?u=27353055
-Video of the interviews
-Vinyl TPS logo sticker
-Patron Shoutout
-Exclusive posts and direct messaging to Steve
Shop Merch / Subscribe / be a guest / Contact www.thingspolicesee.com
Join the FB community! https://www.facebook.com/thingspolicesee/
Background consultation – Ken@policebackground.net
Podcast: Play in new window | Download